Before getting this system, I had my kids toys in boxes that seem to rip easily. What really makes this system work is the colored pictures and labels hot glued to each bin.
My kids love it and now seem to be more organized in all aspects of their toddler lives. To keep the amount of toys down and the room more organized, my kids and I go through all their toys to see what we can give to "kids in need of toys" or "Baby's without toys". Kids naturally have a giving spirit, so this helps them reinforce their need to give and help other people.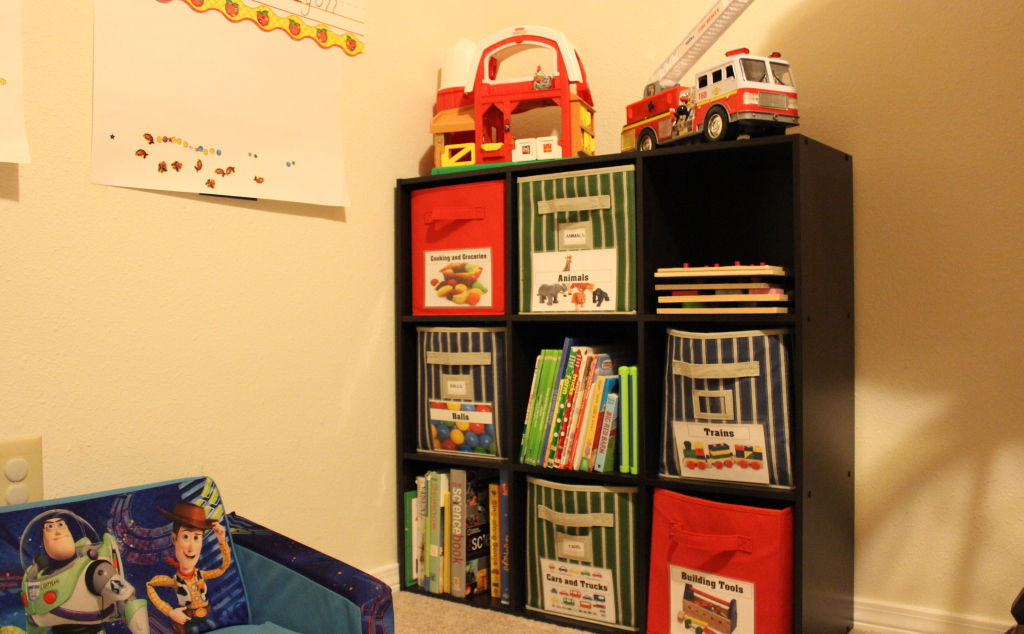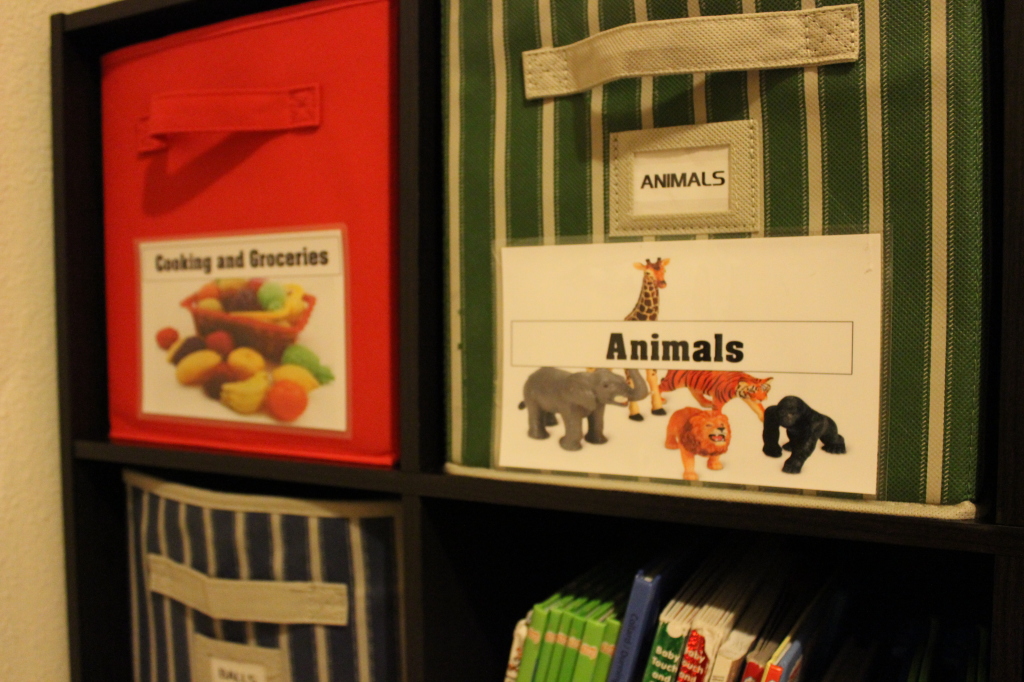 I love these large picture labels. I found the images on Google images and added text to it. Printed these on glossy paper then laminated them.
Here is what I bought to do this organization poject: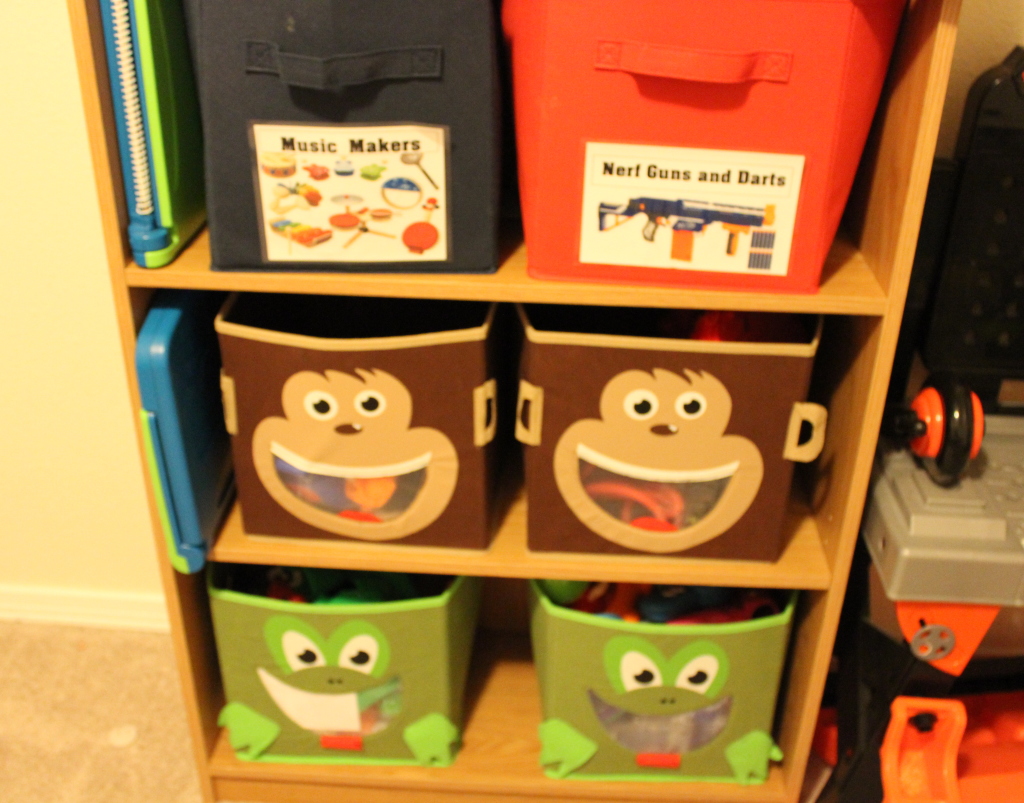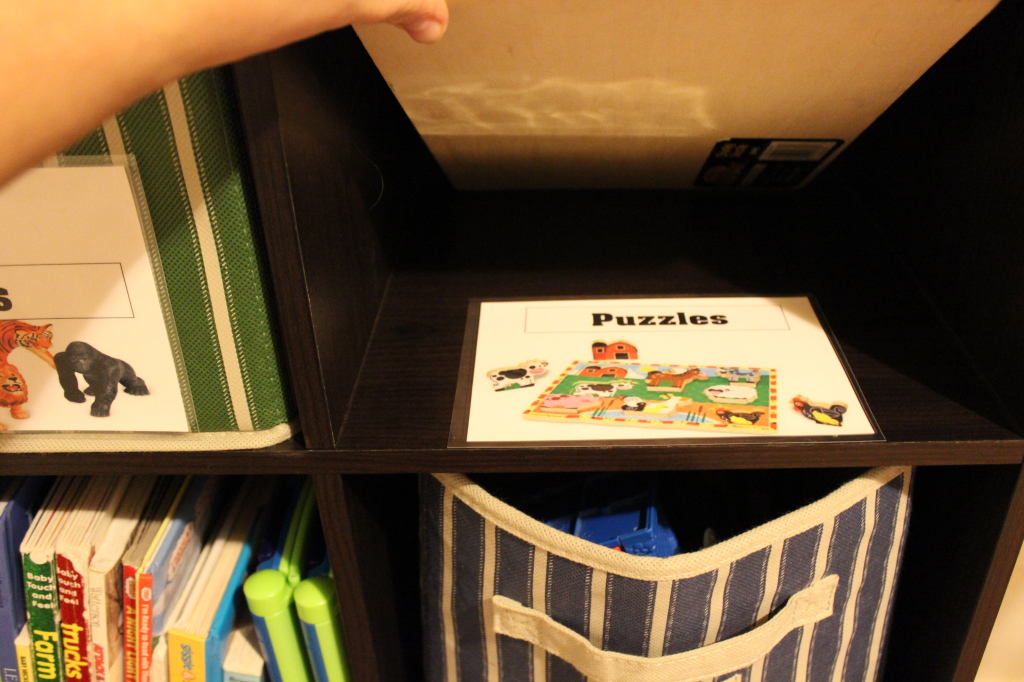 Almost every night, hint the word "almost", we make sure all the toys are put away to help create good habits for when they get older. I believe if you start young teaching your kids to put things away on their own, you will save yourself a lot of time in the future. At the beginning you will need to clean up with your kids to show them what you are expecting from them.
Please leave me a comment if you organize your kids toys!