As a kid I grew up with the down stairs basement as our toy room. It was a huge rec room space that had crates lining one wall stacked high. As a kid I remember looking into the crates on the bottom of the stack wanting to play with a specific toy. Most of the time I was too small to get the crates down to get the toys out. So when I grew up I knew I wanted to create a room on the same level as the main living space and have a nice looking organization system. Design runs in my family, so when I received my Interior Design degree I was excited to make other peoples home organized, great looking and functional. But the economy declined and unemployment took a turn on all the interior designers I have worked with.
When we first was looking for a bigger house, we knew we wanted to have a room just for the kids toys. The home we found was outdated but big, so it was in our price range. We have previously remodeled a historical home, that is now 106 years old, so we have plenty of experience renovating homes. Our new home had enough rooms to have one designated as a toy room, right next to the kids bedroom. After having my craft supplies stored all over the house and wanted a space near my kids, we decided that using part of the kids toy room would work best. I can be close to my kids to keep an eye on them and still get the crafts I want to get done. That day after realizing this I started to move all my craft supplies to their closet and started to look at stored solutions. We already owned Rubbermaid containers that I found at goodwill that used to hold fabric, and the craft paper storage I found on clearance at Michaels for half off the original price. Next I started to use my kids hangers to hang up the fabric in the closet. After realizing I'm using too many of their hangers I went to Walmart to get all the same color baby hangers. $1 for 10 lime green hangers was a great deal!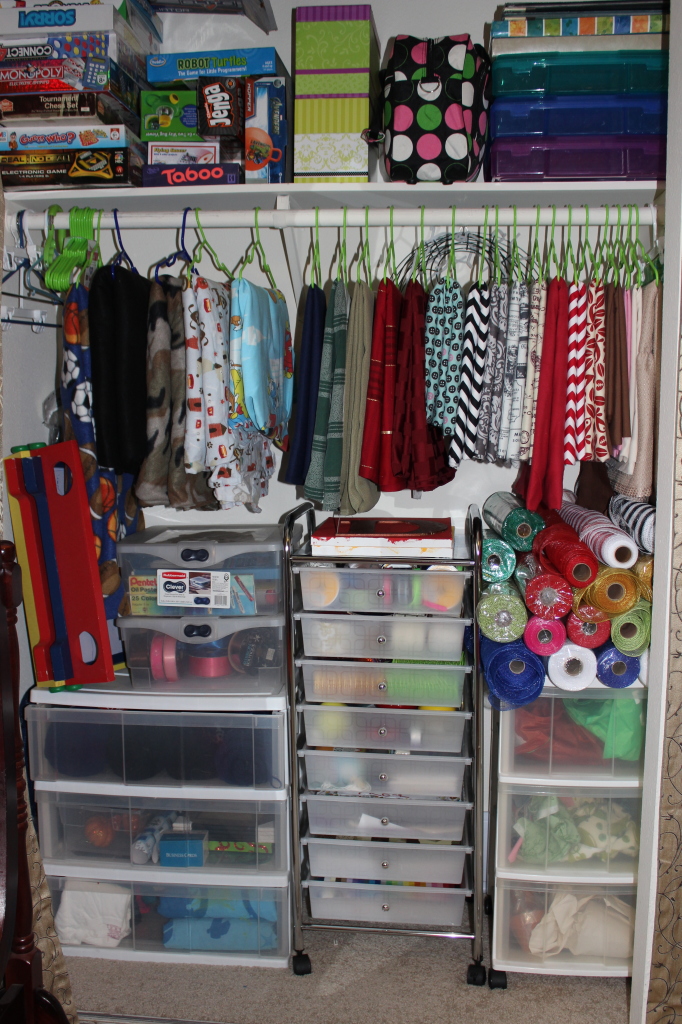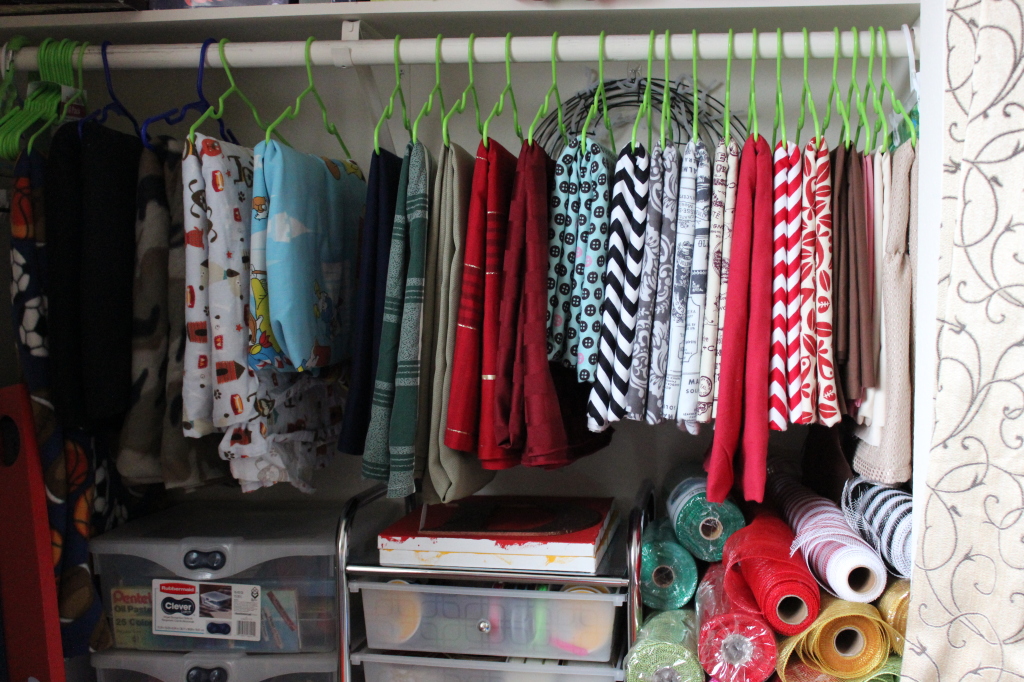 I was on a tight budget for my craft space so I turned to Craigslist to find a work center or station. After looking almost everyday for a few weeks I found this Singers Sewers Amour for $75. I offered the lady $60 and she agreed, I know people hate it when others "negotiate" but sometimes it needs to be done to stay on budget. Michaels had a huge sale on almost their whole store, in which I found the photo boxes for under $1.50 each. They worked perfectly for storage inside my new craft amour.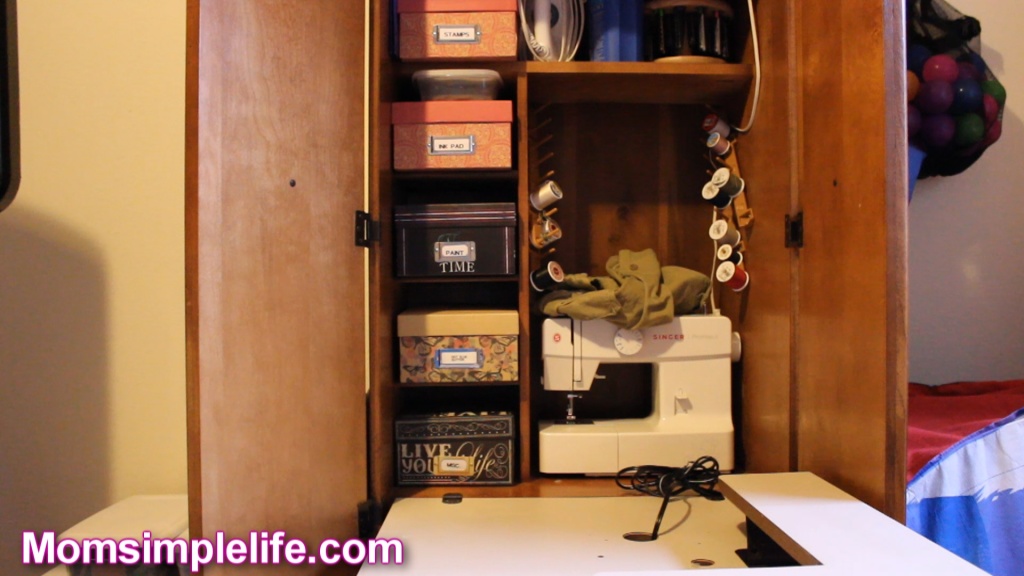 After using the closet for a few months I grew to HATE the mirror closet doors. They seemed to get in the way, and they didn't allow enough light to get into the closet. I took them down and hung up curtains I had from our old house, but I left the hardware so we can hang the doors back up if we rent this house out in the future.
With patients and a little creativity I was able to make this spare bedroom into a multipurpose room that everyone in the family can enjoy.
Please leave me a comment if this helps you!