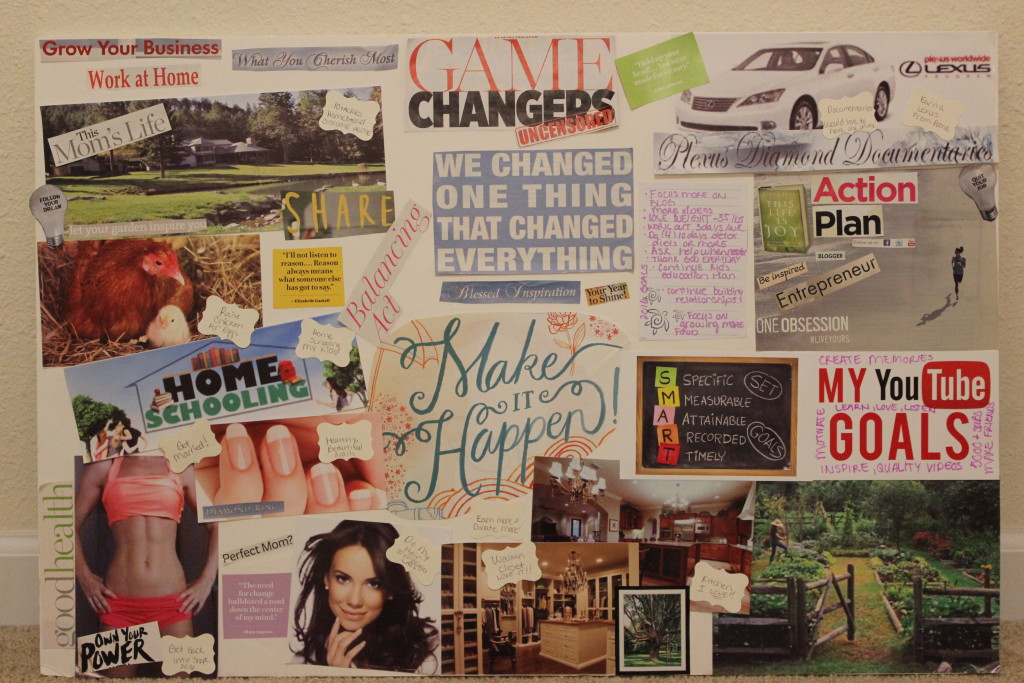 So I decided to publish my dream board on YouTube, I made the video as short and sweet as possible. But in this Blog post I want to explain my thinking behind eat goal in depth. I am hoping by making it public, it will inspire others to make a dream board of their own, plus I am hoping it will help me stay accountable and focused. This is how my overall looks once I have completed it. You may have different goals than me, but I would love to hear what is on your vision/ dream board.
Owning Land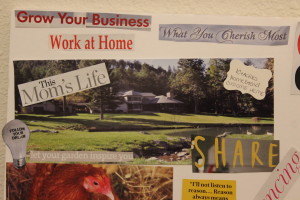 I would love to be able to own 10+ acres of land so I can have my own homestead, a huge garden, a custom home built (Daniel my 5 years old wants to build this for me one day), room to camp and shoot our guns and just to feel free. Another reason I would like so much land is to be able to have my parents one day come and live on our land. I figure they can build their own home and have privacy.
Making Money from Home
In this picture you can see that one of my goals is to work from home. I would love to be a stay at home mom, but I want to be able to teach my kids that they can live the life that they want and to make money from anywhere. I have taken the Google Sniper Course which has helped me with understanding affiliate marketing, SEO and how to get my blog on the front page of google with many key word searches. I highly recommend this course if you are wanting to make money from home, it takes time but I know several people that have been able to quit their day jobs and make over $100,000/ year. I am not at that point yet but it has helped me to get my blog on the front page of google. I also am apart of amazon affiliate program, YouTube, and I started Plexus for the weight loss but realized I can get my products for free by sharing my story. If you would like to help out a fellow blogger reach her dreams with this goal, please subscribe to my YouTube channel and website and use the Amazon search bar at the top right of my website for all your amazon orders. Its a small percentage that helps me pay for my hosting cost through host gator. If you are interested in starting a blog or website through host gator, please use my affiliate link here. You may wonder WHY am I so focused on making money from home, the reason is my kids. I was raised with my mom that stayed at home and I have so many great memories. I would like to use my time at home on developing a homestead, a productive garden, and homeschooling my kids. While still making money that will help us with our life goals.

Raising Chickens
This one ties into owning more land, we have talked about raising chickens in our current home and realized after installing the grow beds we want and how close to our neighbors, that this goal will have to wait until we buy our next property. I believe raising chickens will help teach my kids where their food comes from and how to be responsible for more than just themselves. We have no pets, except a lizard and decided to focus on productive pets. So when we get a dog it will to be to guard our property, garden and chickens one day. But for now, we don't need a dog until we get chickens, but won't have chickens till we buy more land. 😉 You get the point.
Home Schooling My Kids
Right now my kids go to a Christian Private school. The are in Pre-K (Noah 4yrs) and kindergarten (Daniel 5Yrs) They are getting an excellent education and are the top of their class. Daniel is above his grade level and I can see Noah following in his bigger brothers foot steps. I teach them a lot at home and try to focus on learning new things so I can teach them. This might be one of my reasons to start growing our own food, I was not raised with growing our own food so I had to learn a lot of what I know now from books, YouTube videos and other people blogs and websites. I want my kids to grow up feeling limitless, if they ask a question I answer it or look up the answer with them. I can do a whole blog post and video on what I do with my kids, but that will be for another day. Having my kids go to a public school scares the crap out of me. While growing up in school I struggled soooo much and was exposed to things children should never be exposed too. I ended up getting in so much trouble and felt like I was barely holding on in school. I don't blame my mom, because at this point she had to work to support us after the divorce. But this showed me the importance in having a parent at home to keep the family structure. The public school system was so bad when I was in school, I can't imagine how it is now…
F
inish Getting My Body Back into Shape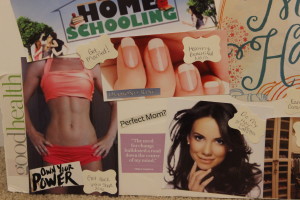 This might seem like a generic goal, but I already lost over 20lbs in the last 6 months from starting Plexus. I take the Triplex and love it! I joined Plexus for the discount and the people that has joined me in my Plexus journey asked me about what I am doing. It is hard for me to talk to people of health, so I haven't told too many people of this great product. While taking Plexus our whole house did a 10 day detox diet and loved it! I lost 8lbs in 10 days and Robbie my boyfriend lost 10lbs! I highly recommend this great book, for the link click here. If you are interested in reading more about my experience with Plexus click on the My health Journey tab. My health is so important to me the last year after realizing I was over 55lbs over weight, high cholesterol, trouble sleeping, no energy, and was asked by my doctor to start Epilepsy medication again. (which I said no thank you) Getting healthy with no meds and a more nature way is my goal. That's why the 10 day detox and Plexus are the most nature ways of losing weight and getting healthy.
Healthy Nails
This might seem like a weird goal to most of you, but I have always struggled with nail biting and picking my nails. I was embarrassed about the look and feel of my nails. This has been on my goal list and I would stop for a few months then start up again when I get stressed. As of right now my nails are long, but I am leaving this on my list to remind me of my goal.
Getting Married
Most people now in days say you should never get married, but I'm a little old fashion. The reason I never got married in the past even after getting pregnant with my ex was of love and goals. I believe that if you don't feel like that deep love and share similar goals in life, the marriage will not work. I found someone that I feel is not with me for what I have, he is with me to help me live my dreams. Robbies goals are in line with mine and he is a hard worker that has a similar political view, religious view, and keeps me under control. lol Sometimes I can dream so big that I don't finish my goal before moving on. So he helps reminds me with what I really want in life and not just the flavor of the month. I hope that makes sense. I feel he is a manly man and I can be taken care of and I can take care of him in my own way. He has his own goals and doesn't smother me. But the best part was when my ex said he won't be able to see the boys as often since he is moving so far away, Robbie said that he loves my kids like they are his own and he wants to be that father figure in their life.
Do My Hair!!!!
OMG I know I am not the only women dealing with this. I tend to take the easy way out and just put my hair up in a ponytail. I saw this funny picture of what your hair says about you and I was like yup that's me… great ;/ lol I just feel like I need to look more grown up. Being 30 years I want this decade to be one of the best! My mother always told me it gets better and better as you age, but she does he hair. =)

Have a Beautiful Kitchen and Walk in Closet
I have an okay kitchen right now, but as a former Interior Designer I would love to have a designer kitchen designed by me! I have told my kids my dreams of a walk in closet and custom kitchen, both my sons have told me how they are going to build me my dream house one day and they even helped me pick out these pictures from google. I know you probably think since I want a homestead, I want a smaller home. But that can be further from the truth. In reality I want a large custom home that I design my self. I want my cake and to eat it too- according to my friend Carol Lopez. There is nothing wrong with dreaming big with thought out action plans.
Tree House
My kids always tell me that they would like to have a tree house one day. Daniel has shared with me his goals on having a tree house with a bridge to his house and how he will live close to me when he is an adult with under ground passage ways. I guess my prepper personality had rubbed off on my kids. So it is my goals to help them with his goal, even though I will not have a bridge to his room to the tree house ( I was a teenager and know what could happen).
Large Garden
I have a pretty large garden now, but when we get another property I want one that is fully fenced in with a chicken run around the garden. I found this cute video on how they did their chicken run/ garden. I would like my garden to be 4X larger than the one in the video, but you get the idea.
My YouTube Goals
I started YouTube after several people told me that I have inspired them and that I should start a YouTube channel and blog to inspire more people. I have publish only a small part of the things I want to share, but with time I hope to share all that I have learned about gardening, educating kids, investing, crafts, saving money, investment properties and more. My goal when I first started this channel was to inspire people, also I was hoping it can help me grow as a person. I am an introvert that wants to be an extravert. I want to document my life and my kids life for me, my family and you guys! There is nothing more powerful than hearing from someone, that I have inspired them to do something they have always wanted! Its like the time that my friend Carol Lopez invited Robbie and I to a fundraiser event, that feeling you get when you can make a donation to a great cause, warms my heart to want to make more money to be able to donate more. Anyways, the point I'm trying to make is that I was to be able to inspire others to live the life they want to live. One of my YouTube goals is to get to 5,000 subscribers by the end of 2016. That might seem like a large number and why does it matter? Well its a way for me to know how my content has reached people. I have over 1,200 so far and my most viewed video has over 95,000 views. So this makes me feel that even though they liked one video, it was enough to subscribe.
 
Earn a Plexus Lexus
You might think, why is it important for me to earn a free Lexus from Plexus? Well its because I love that feeling of helping people, especially in getting healthy. There is nothing more rewarding than to have a friend say that their doctor was impressed with what they are doing an for them to keep it up. Sometime people focus on the weight and what the scale says, but I feel like the lab results and getting off medication is more important. As a prepper I look at if the SHTF can I stock pile medication? No I can't nor would I want to. My goal as a prepper is to be medication free and to quit all my addictions(sugar, coffee and junk food). For most that can be coffee, pop, or even smoking. Plexus helped me with my additions, so now I feel free and ready if something happens. But I'm getting off course, I would like to earn a plexus Lexus to prove to myself that I have help a lot of people to get healthy or at least for them to have an opportunity to make money from home.
Plexus Diamond Documentary
My kids are so important to me like most parents out there. If I was able to be a diamond ambassador and to have a documentary done on me, I feel this would help show my kids, you can have whatever you want if you work hard.
Write a Book
My friend Carol Lopez has inspired me to even think about writing a book. I am not the best writer and get of the main subject of whatever story I am telling, so this could be a real challenge for me. I have had so many people tell me to document the things that I do, from remodeling my first house on a small budget and renting it out to how I was able to engineer a really high credit score when I first turned 18. I have had Mother tell me that they would love to find out what I do to get my kids to behave and act like gentlemen. I have so many ideas for books, but I know I need to stay focused on a concept for my book so I'm not like SQUIRREL!!! OMG a squirrel just jumped right on my laptop!!!!
Setting My 2016 Goals
So for My 2016 goals I wrote out a list that I want to get done or continue to do in 2016.
Focus More on my Blog- I would like to publish a quality blog post each week. I used to do this and slowly stopped and started making more videos.
More Videos- after getting so sick for about 1.5-2 months and felt like doing nothing, I want to get back into making more videos. This makes me happy and its something I can show my Grandmother and look back on in the future.
Lose More Weight- I lost 20 lbs in the last 6 months from starting Plexus and staying more focused on improving my health. Now I have 35lbs more to go to reach my goal!!!!
Work out 3X/ week- I have talked with my boyfriend Robbie about my goals and he wants to join me on this goal! I ended up buying a workout DVD system off of Amazon and is excited to try it out! Here is the exact system Robbie and I will be doing together this year …Fé Fit Women's 13-Week, 90-Day Workout Program with 28 Videos Under 30 Minutes: The Best Workout DVDs for Women to Flatten Abs, Firm & Tighten Glutes & Get Rid of Arm Jiggle
Do the 10 Day Detox Diet 4 or more times this year. Here is a link to this book and they also have a recipe book that I also purchase and LOVE!!!…The Blood Sugar Solution 10-Day Detox Diet: Activate Your Body's Natural Ability to Burn Fat and Lose Weight Fast
Ask help when needed- I feel like I put so much on my shoulders and I need to learn how to ask for help. I am not super women, so I can't be perfect at everything. So I find myself bummed out if I can't accomplish EVERYTHING I set out to do. I'm sure I'm not the only person that feels this way. But I know people would help me if I just asked…
Thank God everyday, this is self explainable. We pray a lot but sometimes when I pray before going to bed I don't include what I am thankful for, for that day.
Continue educating my kids- I rank this high on my list. I can say I am doing this all for them, but deep down I am educating them for myself. I am saving for the college education, but I would love for them to get scholarships. I figure if they get full paid scholarships then the money I'm saving can go towards their first home. Then I won't have to worry about financially taking care of them for the rest of my life. I have older friends with 28 year old living at home and they are still paying for all their living expenses. No thank you, I want my kids to grow up to be independent.
Continue to build relationships- As a former introvert I have a hard time building relationships. But this last year since starting my blog and YouTube channel I find myself blossoming.
Focus on growing more food- What I mean is starting my plants by seed, like I did in 2014. I want to get in the garden more and start earlier this year. I started my plants by seed last year, but we had a death in the family that left me away from my starts. When I returned home, most of them had died.
I think that is about it! I hope you like this super long blog post that goes more in depth on my thinking behind each goal on my dream/vision board. I have done a similar goal charting system before with great results. I hope by sharing my dream board, you will make your own.
Please leave me a comment on what your goals are, and if you have been successful with mapping out your goals before?