As most parents go out and buy those 500 page workbooks for their kids, most parents don't know how to use these books to there full potential. I was one of those parents that went to Costco and bought a big workbooks when my kids turned three. Since I have two kids that are 10.5 months apart it was hard to get them both into using these books. They would fight over the book, get distracted by all the colorful pages, or they would tar the pages when they tried to erase their marks. At this point I started to tar out the pages to give each one their own page, but still had the same problems of torn and unusable workbook pages. At this point I thought about buying two books so they both can have their own. But then I started to think, what if I have a third kid one day… three books at $9.99 each at each grade level, no way!
There has to be another way, so while at work one day we were making reusable tracking sheets. Printing, laminating, and attaching dry erase markers, I realized wow this is my solution! I started looking online for a cheap laminator and laminator sheets. Amazon was the cheapest I found, it was the "Deal of the Day". At this point I felt God must have answered my prayers.
I went to the dollar store and target to buy a pack of dry erase markers, and was able to get all the colors the book requests. When the laminator came two days later I was like a kid in a candy store, laminating certificates, checklists, crafts, and of course my kids workbooks. They were so excited seeing the pages come out of the laminator.
My kids love picking out what activity page they want to do and what color of dry erase marker they want to use. I love the fact that I can erase it and reuse it over and over.
After your kids are done using their laminated work sheets you will need to erase it right away. If you wait for a few weeks you will need hand sanitizer to get it off. Some dry erase brands are better at wiping off, even if its been a while. If you still have trouble getting the dry erase marker off your laminated sheets, just take a dry erase marker and color over the stubborn marks, then wipe clean!
You can find online handwriting text for your kids, once you download you can make your own custom sheets. A sheet may be of their first name, another of their last name, and so on.
Other reason I love using laminated activity sheets is :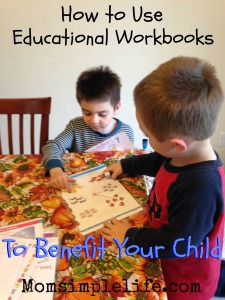 – Reusable
– Durable
– long lasting
– Dry erase makers are smoother, so its easier for kids to write.
– We can pass it down to family or friends
These are the produce I recommend using:
………
Please leave a comment below if this will help your child. Check us out on Facebook at "Moms simple life"