The house we had before had no hall closet, I mean nothing. So when we moved to this bigger house with a closet I knew I wanted to keep it nice and organized. My pet peeve was finding little gloves all over the house, especially just find half of a pair. Money is tight so I wanted to find something cheap and easy to follow system. The worst thing you can do is spend money on a organizing system that doesn't work for your family. After using this system for over a year, I can now say with 100% confidence that this hall/coat closet organizing system works!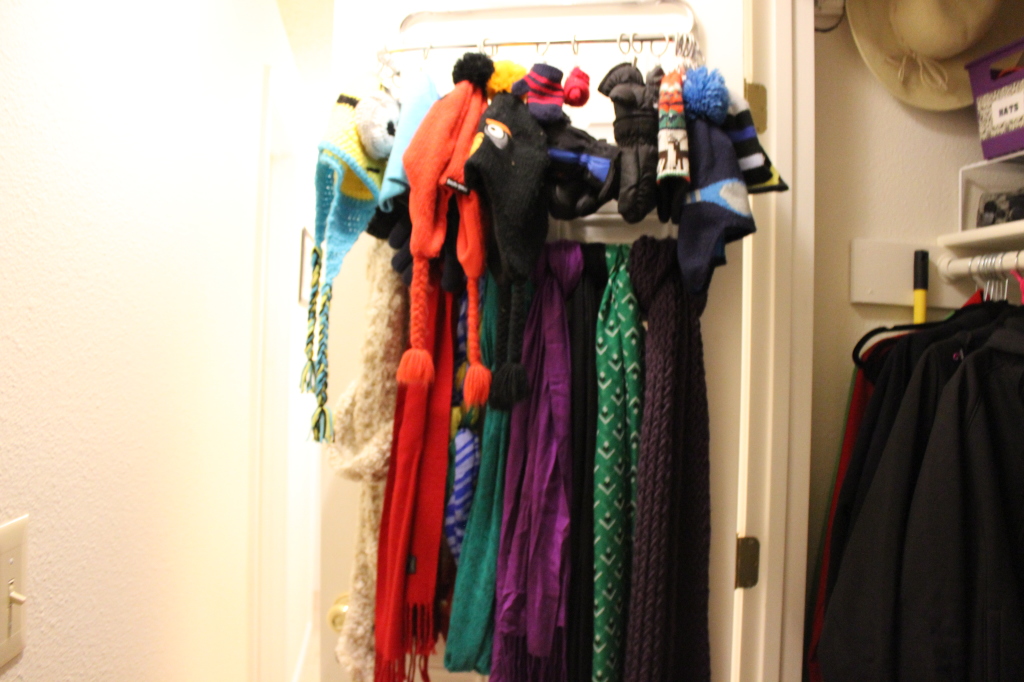 Material used:
I can't find the same over the door 3 tier towel rack that I used, but here is a similar one:
This one you can find at Amazon.com or Walmart.com
I used 2 packs of these curtain clip rings. I went to Joann's for mine and used a coupon
but amazon is cheaper even without the coupon.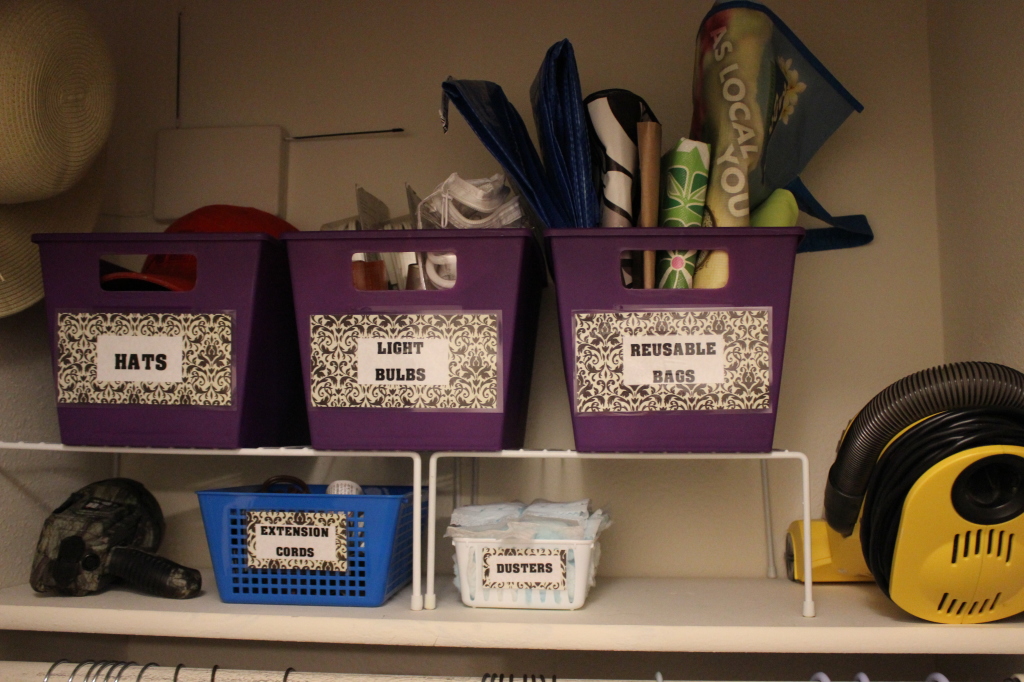 By putting a shelf extender I gained more room in my closet for storing small items in baskets underneath.
I found my shelf extender at my local Walmart.
All the plastic baskets I used in this video was bought from the Dollar Tree. I would like to go back to the Dollar Tree to find smaller baskets the same color to make them all purple baskets. But that may or may not be a little OCD. Okay, now I'm really thinking finding match baskets are a must now! Ill post a picture when I update the blue and white baskets.
In order to make beautiful labels, I didn't want to use my label maker. I knew I wanted big professional labels. I already had the scrap book paper on hand, so I just cut it down to 3″x6″ then printed off the labels from my computer with plain printer paper. Then I laminated them to make them look more professional.
This is the laminator I used to make my large labels.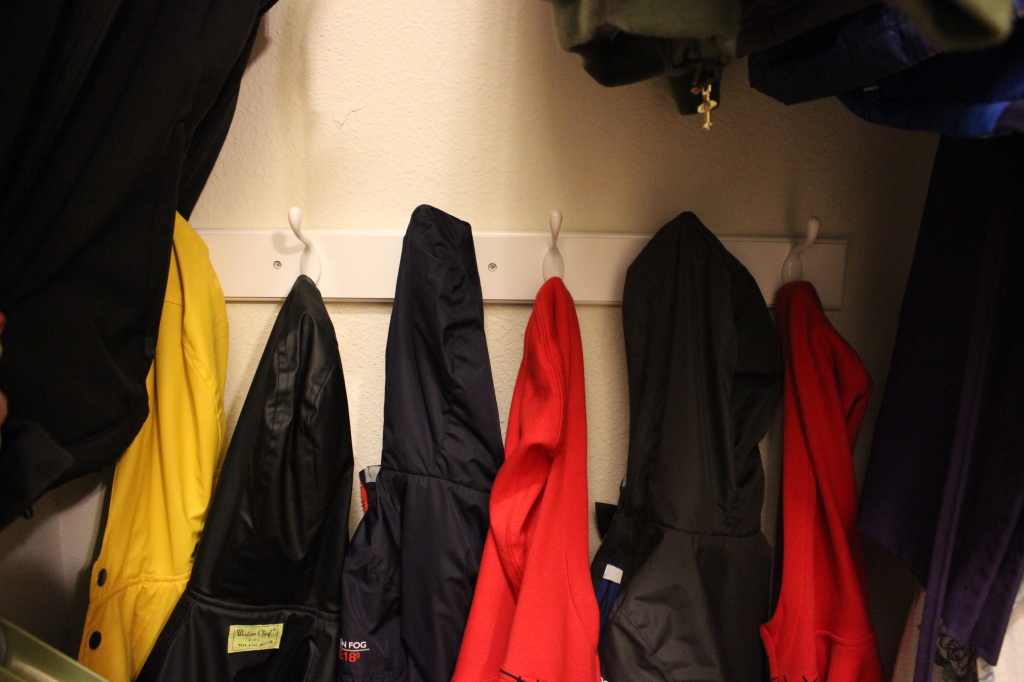 In the back of the closet I hung up a 6 hook coat hanger for my sons to hang their own coat up. I really enjoy this, because it teaches responsibility and independence.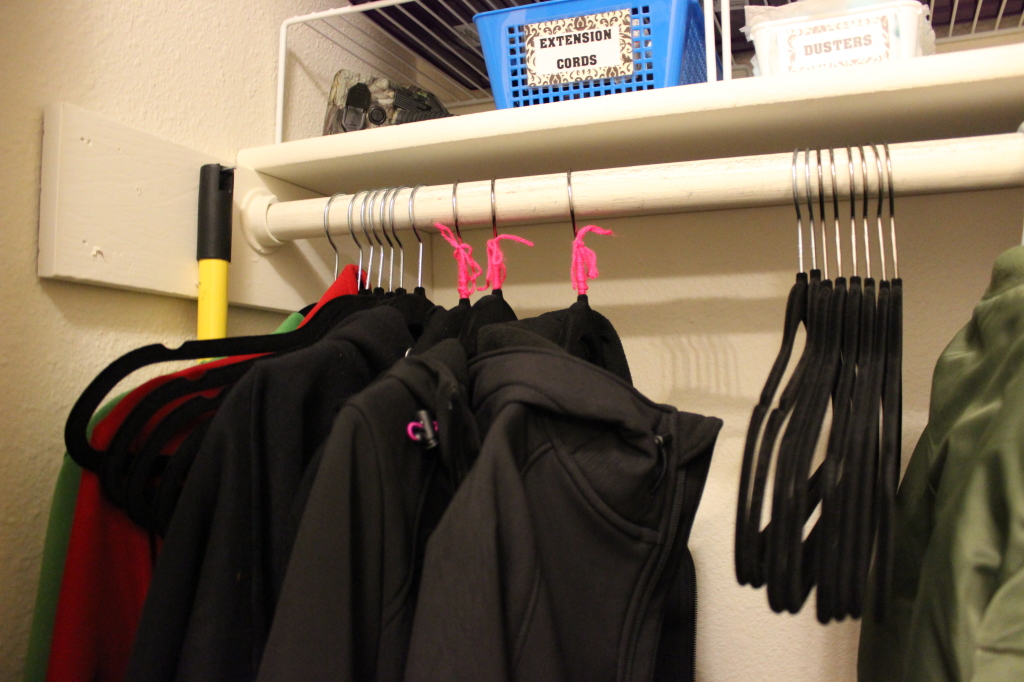 I bought these hangers at Costco when they had a coupon. I bought a few boxes to even redo my own closet. These hangers came in a box of 35 for $9.99 but when they had their coupon it made it $7.99! I added the hot pink yarn to the hangers so I can make sure I'm not putting on my boyfriends jacket, plus I hate coming home after work and can't find an empty hanger. Yes, this was a problem before we purged a van full of Goodwill items.
I hope you enjoyed this post! Please leave me a comment and make sure you subscribe to my channel on YouTube!
By clicking the picture it will take you to amazon to see the reviews and prices (affiliate links)