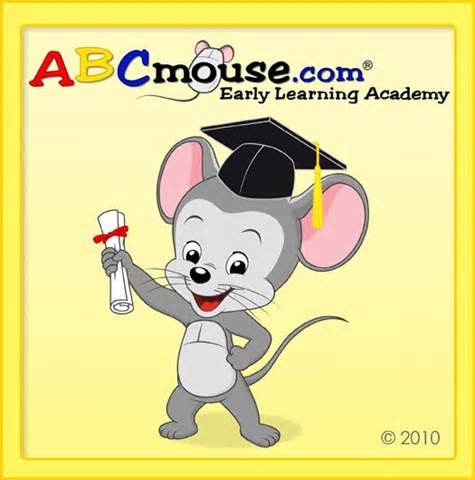 Like most mothers out there, you are looking for an easy and fun way to educate your kids. Sometimes you would love to sit down with them, but sometimes you want your little ones to learn to have their own independent learning time. So here is my "ABC Mouse review"! I first subscribed to ABC mouse a few years ago when my youngest was 2 and my oldest was 3, they are now 4 and almost 5 and still love playing with this early learning system. ABC mouse helps them become familiar with how computers work, and teaches them from the beginning how to use the mouse. ABC mouse grows with your kid and offers so many different activities to keep them busy, from free print out to learn to cut and color, to read along stories and songs. I have realized that my children speak clearly and started to have a bigger vocabulary, they started to tell me about all the different animals they learned about.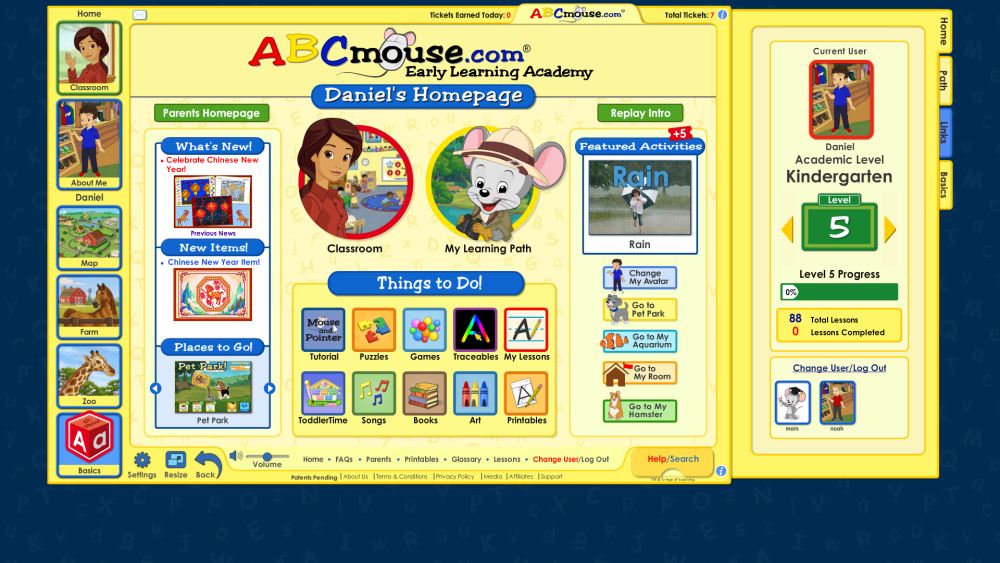 This is a screen shot of my older sons ABC Mouse home page, we just raised his grade level to Kindergarten even though he is in Pre-K right now. I recently had a parent teacher meeting with his teachers, they do evaluation on the kids all through out the year to make sure they are meeting or exceeding expectations. Well, the verdict was in, Daniel my older was meeting and exceeding his grade level! He never went to pre school and he was home sick half of the school year, but with him using ABC mouse when he had to miss class when he had a cough or runny nose helped him excel.
As a Mother here is my top 5 Reasons every parent needs to consider getting ABC Mouse program
ABC Mouse grows with your children- If your child is excelling, ABC mouse excels with your child.
Tracking- ABC mouse allows you to get a report of how your child is excelling or where they may be struggling.
1 account, multiple user- ABC mouse allows you to have 3 children on one account. To me this is a huge selling point!
Interactive- ABC mouse has some activities that allow your child to speak into a mic, this allows your child to record themselves saying word correctly.
Free Printables- Ok, I guess its not really free if you already paid (sounds like a song from the 90's), but it makes it easy when you can access printables, that require your admin code. This is so your kids don't print it without adult permission.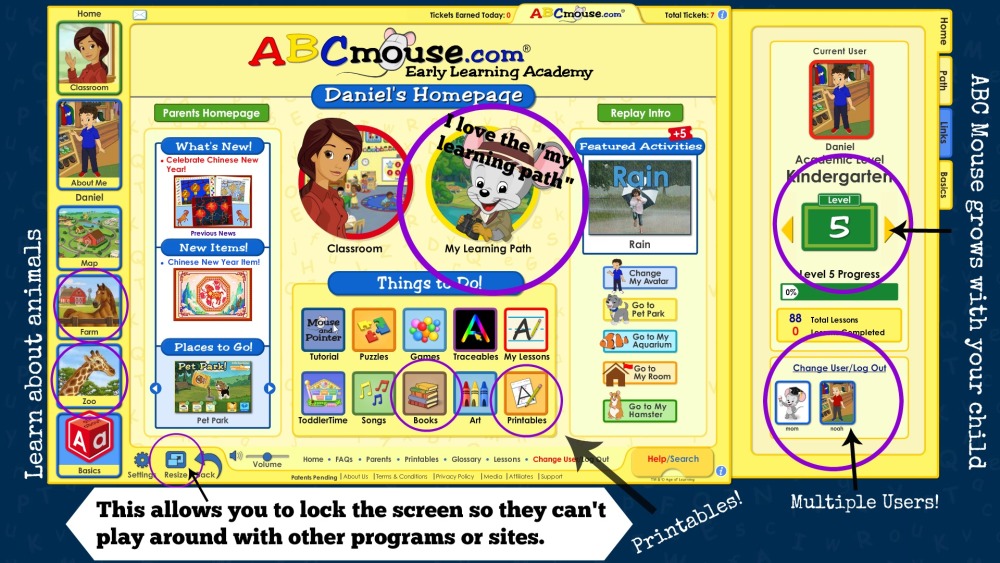 Please let me know in the comments if you have used ABC mouse and what do you think about it?