Google+
1. You start trolling your friends Facebook accounts, when they mention their wonderful mornings sitting in the park enjoying the summer air. (While your working in a window less office)
2. You cry inside when your kids say "MOM! Your actually home!"
3. You get angry at your stay at homes friends when they complain about cleaning the house. (You had 9 more hours each day to get it done!)
4. Your co-worker knows more about your kids than most of your family.
5. You start dropping hints to your husband that you want to stay home. Example: I'm glad you liked how clean the house was today… I wish I was home more to do it everyday! or Thank you that was a great dinner, I wish I had more time to cook you more dinners like this!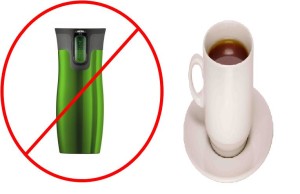 6. You day-dream about drinking a cup of coffee in the morning somewhere else besides the car ride to work.
7. You start looking online during your lunch breaks on "How to Make Money at Home"
8. You start looking at how to save money around the house.(Preparing to stay at home…one day)
Related : How to Save Money Around the House
9. You start to become a Thrifty Mom even though you can afford to buy new.
10. Anyone mentioning being a stay at home mom on Facebook gets the one word comment, "Lucky."
11. You start to look for a religion that require the mother to stay at home with the kids. (My husband just gave me the excuse that most religions are more modern today)
12. You start sharing articles with your husband of how it's better to home school kids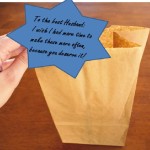 13. You make your husband a nice lunch for work, and add a note " To the best Husband: I wish I had more time to make these more often, because you deserve it!"
14. You start looking at your well-paying job that has great benefits as a road block to happiness.
15. You remember back in the days when your own mom dropped you off AND picked you up from school.
If you're a wanna be Stay at Home Mom like me, and have more to add this list, Please leave it in the comments.